IPC presents an article by a print folding specialist from the US, Trish Witkowski. Trish shares innovative mailing ideas and explains why they make a difference.
Demonstrate the Power of Mail and Inspire Your Customers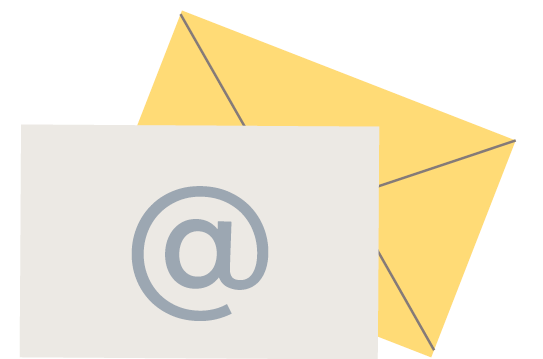 ---
IPC presents an article by a print folding specialist from the US, Trish Witkowski. Trish shares innovative mailing ideas and explains why they make a difference.
In my almost 20 years of studying folded formats for mail and promotion, I've seen a lot. Seriously—I've seen thousands of different solutions. Some are practical, some are fascinating, and some are totally ridiculous. That's the fun of it. In seeing so many solutions from around the world, I can also start to recognize trends. One trend that I've noticed over the past year in particular is service providers demonstrating their capabilities creatively through mail.
Printers in particular have been showing off their skills with slick design concepts and formats. I don't know about you, but to me that feels like a cultural shift. Printers are actually speaking to creatives in their native (creative) language. To prove it, I have three examples of this phenomenon for you.
GLS Companies in Brooklyn Park, Minnesota, had their staff paper engineer create a fun and festive dimensional holiday card that shipped flat in a classy envelope with custom label, and opened to reveal a personalized message. In addition to sending a memorable card that was great for customer relations, they also demonstrated their prowess in digital print on specialty paper, personalization, and dimensional formats. Watch the video
Suttle-Straus in Waunakee, Wisconsin, designed and produced a fabulous cube-shaped mailer that was shrink-wrapped and mailed first-class. They chose a sophisticated black on black with soft touch/gloss UV coatings on the outside for drama, and a multicolour lining inside with the words "Not what you expected? Neither is Suttle-Straus." A fun and irresistible folded "cootie-catcher" sits in the box and highlights the company's skills, inviting them to scan a QR code and engage through other forms of contact.
Watch the video
In the cheap-but-effective category, Connexion Printing Consultants in Bend, Oregon, recently sent out an ingenious and budget-conscious relationship-building mail campaign for several hundred of their customers. Timed for Valentine's Day, they used small corrugated boxes, and wrote the addresses by hand. Inside, they placed a hand-folded note created on lined notebook paper and laser printed both sides in black so that it looked like real handwriting and doodles. Also in the box was red tissue paper and candy hearts (which were noisy in the box and added to the curiosity factor). Underneath the tissue was a branded USB drive. The letter told the customer how much they love and appreciate them, and offered them the USB drive suggesting they would use it store their next project and come down and see them in person—because they enjoy seeing them. The campaign has achieved an almost 30% response rate, including dozens of "thank you" emails and phone calls.
Watch the video
Now that you've seen these examples, I'd like to draw your attention to one common thread—all these campaigns were done in smaller batches to targeted audiences. There are many ways to use mail, but mail is at its most powerful when it is relevant to the recipient. Each company found a way to be timely, relevant and engaging—and all three have experienced success with their campaigns. I hope these examples have inspired you to explore new approaches and engagement strategies in your upcoming marketing campaigns.
_______________________________________
Trish Witkowski – Chief Folding Fanatic at the online resource foldfactory.com. Trish has a specialised expertise in creative solutions for direct mail and print, and is the curator of the world's most exciting collection of folded print and direct mail samples. Trish has authored many books on the topic, most recently Direct Mail Simplified, and Paper Folding Templates for Print Design. She also hosts a popular weekly e-video series "60-second Super-cool FOLD of the WEEK." Trish holds a MS in Printing and a BFA in Graphic Design from RIT.
Visit foldfactory.com to see more from Trish. Check out her video channel for 300+ videos and creative ideas including the "60-Second Super-Cool Fold of the Week."
This article was originally published in IPC Direct Marketing Flash, issue 4