Are QR-codes and AR the answer to paper and digital communication?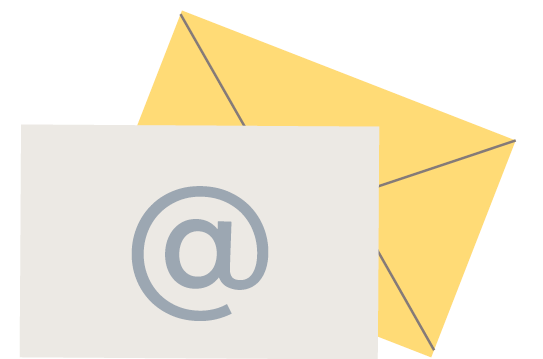 ---
As digital media and entertainment become more important to people and businesses alike, driven by mobile technology, tablets and smart phone adoption, marketers have embraced the need to combine physical and digital channels in their media plans and create consistent and complementary communication and touch points for consumers. IPC research among digital natives conducted in 2012, 'Consumer Preferences in a Digital World' reported that consumers expect a seamless ongoing conversation with marketers but on their own terms and in a multitude of ways. Marketers have leveraged the unique qualities of paper-based communication and created interactive experiences through the use of QR codes and Augmented Reality (AR).
The doubtful QR-codes
The commercial use of QR-codes is one attempt to breach the gap between physical and digital experiences. While some marketers have embraced the use of QR codes, this has not been without issues and has in many cases failed to enhance the consumer experience.
According to Comscore, 20% of Americans, 16% of Canadians (as of December 2011), 16% of Spanish and 18.6% of German smartphone owners actually use QR codes at all. There are a number of factors why this technology has not been used more widely, and these centre on the way QR codes have been deployed and employed, rather than the codes themselves. Firstly, QR codes have suffered from a lack of consumer education. To work, they must be scanned with a smartphone: while many people have smartphones, not everyone either knows of the app to be downloaded in order to scan the codes, or has the patience to do so. The message of what to do to scan the codes – and the rewards accruing to consumers for doing so – is often omitted, however crucial it may seem.
QR codes also suffer from their ubiquity – it seems that they are to be found everywhere, from back-page advertisements on magazines to the back of busses. To be scanned, QR codes needs to be stationary (not to mention neither too big nor too small, or printed on a reflective surface).
Another barrier to widespread adoption lies in miss-use of QR codes by marketers and companies. While the codes are relatively easy to generate, oftentimes the codes do not deliver on their promise – either the content to which the consumer is directed is static or it is not mobile-enabled. Giving the consumer an option to scan a QR code which leads them to a website that is not optimized for the device they use to scan it is pointless.
While many marketers love the idea of using QR codes for brand promotion, the QR codes that perform far better are the ones that offer consumers a benefit for scanning. This means providing a discount, special offer or inclusion in some sort of exclusive program in order to provide customers a return on investment for their time. A good example is the USPS's latest promotion on its direct mail campaigns where the only condition to be eligible is for marketers to include a mobile coupon in their message. We've covered this promotion in more detail in the DM News section.
Some marketers, on the other hand, argue that the low uptake of this technology is partly to be blamed on the inappropriate media in which it is set by the marketers. The QR-codes do work, but only when customers have control over time, in particular in the following settings: print, in-store, displays in areas where people are walking around and public transportation.
AR on the rise
Whilst QR-codes still need to demonstrate their effectiveness to justify marketing spend, a new technology – mobile augmented reality - has entered the horizon and created significant interest with marketers in some markets like the UK or the Netherlands. There are a few companies that followed the tremendous potential of mobile AR, including Netherlands-based Layar, US-based Aurasma and German Junaio.
The mobile AR offering consists largely of two different types of experiences: geolocation- and vision-based augmented reality. Geolocation-based AR uses GPS, compass and other sensors in a user's mobile phone to provide a "heads-up" display of various geolocated points-of-interest. A good example is travel applications that can show useful information on places to eat, sleep and visit in real-time whenever the user points their mobile device camera to a street or a building. Vision-based AR, on the other hand, uses many of these same sensors to virtually display digital content in context with real-world objects - like magazines, postcards or product packaging - by tracking the visual features of these objects.
No rocket science
The mobile AR technology is similar to QR codes, but can be activated by designating any graphic image, such as a book cover, as the trigger. With an easy-to-use creator portal, a registered client can upload a PDF or JPEG copy of the print page that is to serve as the trigger; custom-made content is then assigned to it. Clients can also select buttons that will take consumers to a Web site, allow them to call a telephone number, or let them shop right off the printed page.
Layar's augmented reality technology begins with Layar Creator, the company's self-service online portal, which is offered in free and for-pay pro versions. The service offers analytics and feedback, but the free version includes only a reduced amount of data analysis; the pro version features very detailed data analysis and feedback.
To create mobile AR experiences with Aurasma, their online platform, Aurasma Studio, is the way to go. After registration, businesses, organisations and individuals can create and publish their own augmented reality experiences branded as 'Auras'. Similar to working with a content management system, using the Aurasma Studio can be as simple as uploading just a few digital assets and doesn't require programming skills.
Junaio offers several tools for individuals and businesses who want to create their own AR channels but do not have dedicated software development skills. With use of the Metaio Creator customers can create a complete AR scenario and deploy it to Junaio in less than 5 minutes. With automatic reference and media analysis and optimization, the Creator enables to create Augmented Reality experiences easily.
Who's using it?
There is growing number of print magazines and print catalogues using AR mobile technology to add video interviews to pages and to attach video, pricing, and other product information to advertisements, catalogue pages, or even physical products. But mobile AR has more potential than just that. While it can be used to vastly enhance editorial content, it's mainly functioning as a marketing tool at present. The technology turns book covers, print catalogues, and magazine ads—any physical product that's flat—into online storefronts by superimposing online call-to-action buttons onto each product.
The mobile AR platforms providers are also targeting book publishers and related businesses positioning their technology as capable of turning any encounter with a printed item into a "shoppable" moment. If a consumer sees a book at a friend's home, or in a store, they can scan the cover and buy it online using a smartphone or tablet. Book publishers can use AR to add interviews linked to a book's cover, as well as attach reviews, news about other books by the same author, social media links, and more.
Postal AR
Mobile augmented reality creates immense opportunities to add an extra touch to any printed materials, also for direct mail. Using platforms that provide AR experiences, advertisers can create a convenient link between the offer in print and the immediate purchase online.
PostNL brought the augmented reality technology onto their regular direct marketing menu offering. In cooperation with Layar, it is offering a complete augmented reality DM package: the client provides the design and the augmented content, while PostNL takes care of the production and delivery. After the campaign, clients receive insightful statistics.
While it may not be the obvious way to go for postal operators, mobile augmented reality is an amazing opportunity to add another dimension to printed materials and to bring direct mail back as an indispensable element of marketing campaigns.
This article was originally published in IPC Direct Marketing Flash, issue 4.